---
Posted by Damian Roberti on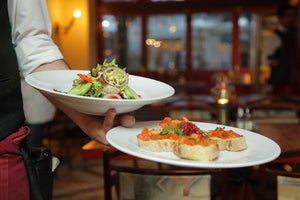 So do love making baked goods? Selling them online is something you have never done before? Well here is 12 steps to get you started! We are Marketing Food Online and we are Youtube's Premiere Youtube channel for food entrepreneurs. Want to get over 800 FREE Videos? We'll then Subscribe and start watching ( oh did we mention it's FREE) YOUTUBE CHANNEL 800 VIDEOS CLICK HERE!           Top 8 Services Food entrepreneurs Fiverr | Selling Food Online | Ecommerce food business. I gove you a huge tome saver showing you the top 8 services that can...
---
Posted by Damian Roberti on
Are you in the business of making pies but want to learn how to ship them across the country or anywhere safely? Here are the videos fro you! If you are wanting to learn how to start a pie business but need help shipping you need to subscribe to  Marketing Food Online Youtube Channel!